As yesterday was Coco Chanel I think today she should be followed by her protégée Karl Lagerfeld. An all rounder in the fashion he has also worked with Chloe, Fendi and had his own label, Lagerfeld. When talking about Karl i think of the Karl who bag...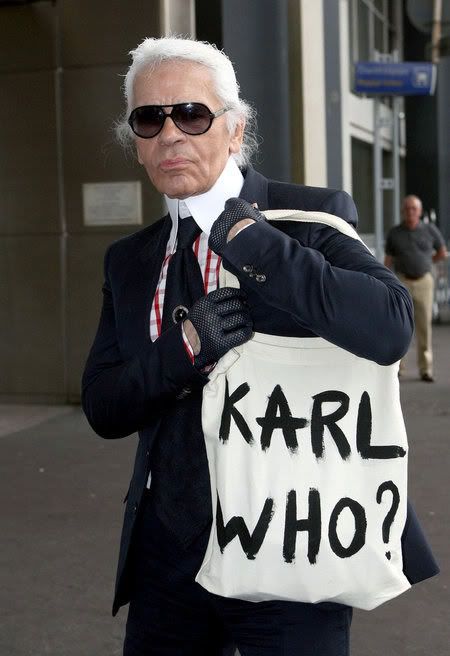 Opening his second label 'K Karl Lagerfeld' and good friends with the likes of Lilly Allen and Mary-kate & Ashley, Karl Lagerfeld is keen to stay young and current. Creating designs for young men and women...
I do really like these designs, they are definatley aimed at the younger generation with the dark denim and fitted jacket. All styles seem to be very easily wearable and current.
What do you think of his line?
Onto someone rather new. I was reading Vogue earlier and in the 'Fashions new generation' section I spotted a Guy called JW Anderson. JW is a 27 year old Irish designer, starting off with his menswear line at London fashion week 2007 (while still a student at London College of fashion) and then onto a punky womenswear line shortly afterwards. His designs feature dip-dyed knits, denim smocks and Peruvian plisse skirts. Last year he was awarded the prestigious NEWGEN award by the British fashion council for the third time! I am really into this cool style and like to think of myself as the queen of casual, and this is definitely that! Will be following him in his rise to the top!